About Harvey Nash's Client:
- Overview: One of the biggest IT solutions in software and
Web applications in Vietnam
- Company size: ~ 300 employees.
- Nationality: Japanese
- Main products: IT solutions software and
Web applications
- Development opportunities:
• Development Standard and Process
• Training/Growth Opportunity
• Quality Work Life/Good Benefit
• Health Insurance/Provident Funds
- Location: Cau Giay District, Hanoi City, Vietnam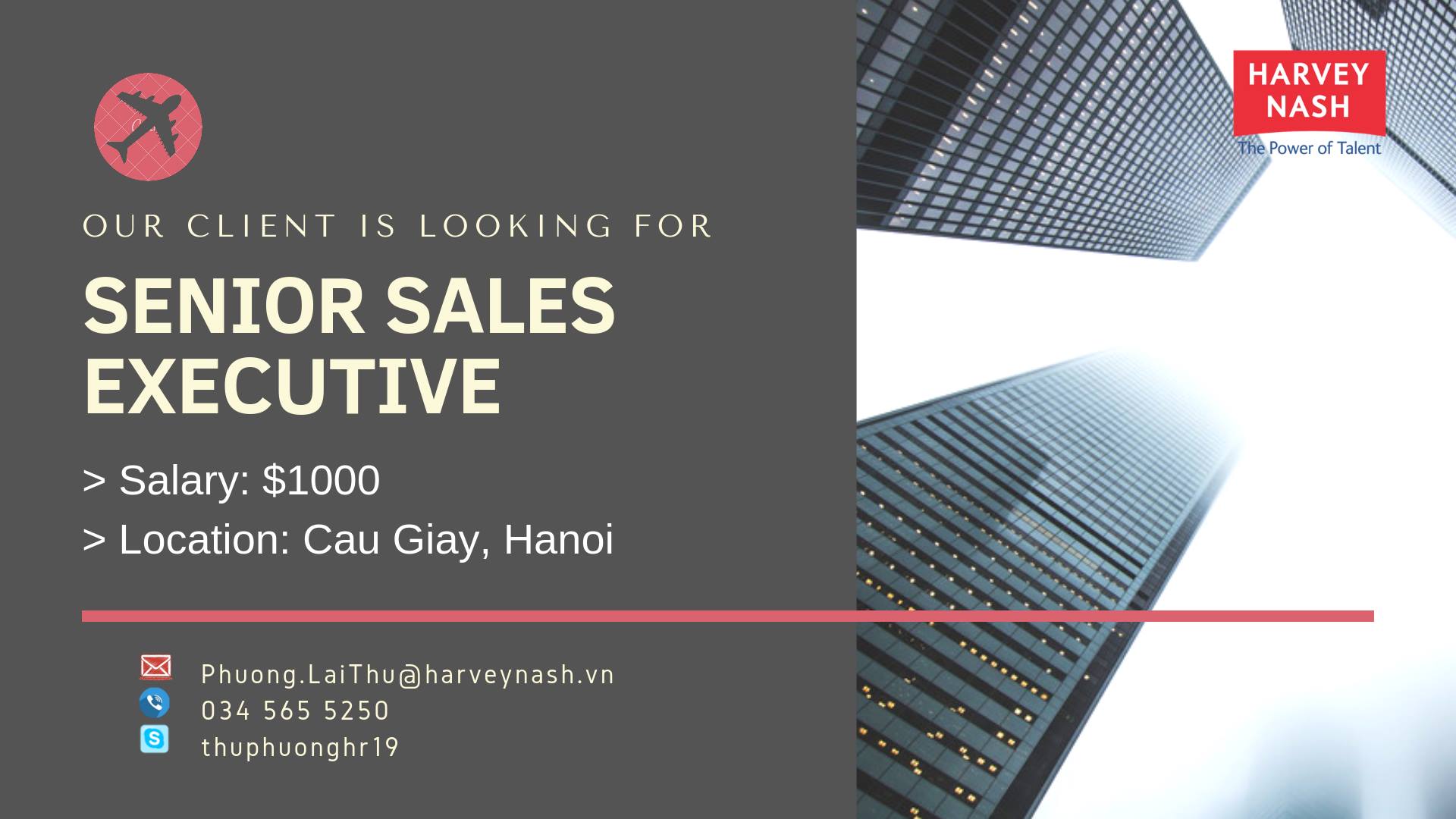 Harvey Nash's client is looking for SENIOR SALES EXECUTIVE (English Speaking) in Hanoi with below some basic information: * Salary: $1000 - $1200 * Location: Cau Giay District, Hanoi * Main requirements: * Experience: - At least 3 years' experience as Sales position. - Japanese/IT company experience is preferable. * Language Skill: Good command in English * Contact: Interested candidates kindly send updated CV to [email protected] with the subject [Harvey Nash-042019] Senior Sales Executive - Full Name. * Skype account: thuphuonghr19 * Zalo/Viber/WhatsApp: 0345655250
(*) Note: Please indicate YBOX.VN as the source of recruitment news in your email or cover letter. Only selected candidates will be contacted.
---
Hợp Tác Cùng YBOX.VN Trong Tuyển Dụng, Truyền Thông Miễn Phí - Trả Phí Theo Yêu Cầu tại
http://bit.ly/YBOX-Partnership
34 người xem